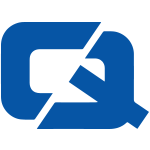 Motorists have been warned to ensure they maintain their driving standards after new research revealed that 50 per cent of UK drivers would fail their test if they took it again.
Car manufacturer Kia Motors conducted a challenge in which experienced drivers retook their tests and discovered that only half of them were still able to pass.
Among the most common faults observed among the motorists were poor observation, hesitation at junctions and speeding.
Damien Burke, an examiner from Blue School of Motoring who conducted the tests, said: "Most drivers pick up bad habits and cut corners along the way; however, these should be ironed out if the driver is to be a truly safe and competent road user."
This comes after a report last month from Continental Tyres which revealed that drivers are only tending to concentrate fully on the road 67 per cent of the time, leaving them potentially vulnerable to accidents.
ChoiceQuote – the #1 for car insurance