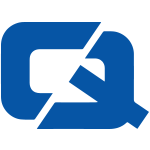 Motorists have been warned that using a mobile phone when behind the wheel could be more dangerous than driving while under the influence of alcohol.
This comes after a What Car? survey revealed that 36 per cent of drivers have admitted to using a handheld mobile phone while driving, which is a drop of only six per cent from 2005.
What Car? editor Steve Fowler commented: "The message is obviously not getting through – if you use a handheld mobile phone while driving, you may end up killing yourself or others."
The report also claimed that the true proportion of drivers committing the offence could be much higher than 36 per cent with 93 per cent of motorists saying they have witnessed someone else doing so.
Meanwhile, police in North Yorkshire have criticised driving offenders of being guilty of "crass stupidity".
Inspector Dave Brown told the York Press that people who flout driving laws are likely to face a hefty fine or even a road ban.
Visit the #1 Car Insurance page