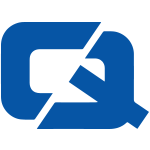 The hatchback is among the most popular types of car because it is so practical, according to one expert.
Carlton Boyce, a freelance journalist and photographer covering all aspects of the motoring industry, said that when choosing a car body type customers will often opt for a hatchback as it is good for transporting luggage, shopping and pets.
Saloon cars are not as practical as hatchbacks, Mr Boyce suggested, but he added that a company-style car can often have higher security functions.
Mr Boyce explained: "A hatchback is popular because it's so practical, so if a car owner wants to be able to fit a dog or a large amount of luggage [or] shopping in their car, then they buy a hatchback."
He suggested that drivers may want to put the seat down for even more storage space.
Sales of diesel 4x4s are also rising, Mr Boyce reported, and this is often because they are cheap to run and buy.
Demand for 4×4 cars has hugely increased as the summer months come to an end to prepare for the harsh winter weather, Glass's reports.
For the #1 car insurance – visit ChoiceQuote.