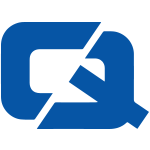 Sports car insurance customers and other road users in Essex are to be monitored by police helicopters as part of an effort to improve road safety.
Officers are to take to the skies above roads in the region in a helicopter that has been fitted with special equipment to detect speeding drivers.
Adam Pipe, Essex Police traffic management officer, said the move was a welcome initiative.
"Use of the force helicopter will enable officers to obtain video evidence of offences, including excess speed, plus support-specific road safety operations, providing information and intelligence to officers on the ground," he explained.
Over the last ten years, the number of deaths and serious injuries occuring on roads in Essex has fallen by 30 per cent.
Meanwhile, the number of fixed penalty notices handed out to speeders has also fallen, with officers giving out 24,000 during the last 18 months, compared with 75,000 in 2004-05.