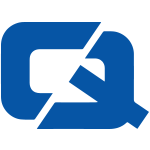 People in Hertfordshire are to receive advice on how to avoid becoming a victim of vehicle crime which, if put to good use, could alter their security measures and ultimately lower car insurance premiums.
Officers from the Stevenage Neighbourhood Policing Team plan to kick start operation Saturnalia in Shearwater Close next Tuesday in a bid to reduce vehicle crime in the area.
Sergeant Jim Moatt said: "It is also a chance for people to meet with their local officers and talk to them about what work is being undertaken by the Safer Neighbourhood Team."
Meanwhile, police have warned motorists against leaving their cars unattended when letting the engine run to defrost them during cold weather.
This follows the arrests of three men, the self-labelled "ice bandits", who are believed to have stolen a dozen cars in the Bolton area.
Visit the #1 Car Insurance page