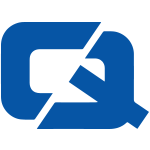 Car insurance customers who intend to take a British holiday this summer which will require them to do a lot of driving have been advised against overloading their vehicle.
According to car servicing centre ATS Euromaster, tyres in particular could be in danger of suffering damaging wear and punctures if the weight carried on top of them is too heavy.
The organisation's group operations director Chris Hufflett commented that few people realise it is the air in the tyre itself that bears the weight of a car as opposed to the actual tyre, so it will be important for motorists to ensure they have achieve correct inflation.
"Nearly every car has two recommended pressure settings – one for 'normal' use and one a higher figure for full loads," he explained.
This comes after the Royal Automobile Club recently warned that poorly inflated tyres could result in drivers losing control of their vehicle and causing a road collision.
Visit ChoiceQuote – for #1 car insurance