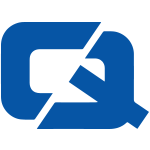 Motorists in the market for a car that offers true reliability should buy a Honda Accord, it has been claimed.
According to consumer magazine Which? Car, the Accord is the most reliable vehicle available to drivers.
It suggested this is because Japanese cars in general run like clockwork, but the Accord just has a bit of an edge.
The magazine's editor Richard Headland commented: "Owning a reliable car can make the difference between getting your summer holiday off to a flying start and sitting on the hard shoulder of the M6.
"You can't do better than the Honda Accord."
He added that it is one of the most reliable cars the magazine has ever surveyed.
This comes after Hyundai claimed that drivers looking to purchase a new car via the government-backed scrappage scheme should go to their showrooms for the best deal.
It stated that it is currently doing all it can to ensure as many drivers as possible get the most out of the initiative.
Visit ChoiceQuote – for the #1 car insurance