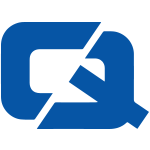 Honda's Jazz supermini is the most reliable small car available to buyers, according to new research.
Statistics published by Warranty Direct have revealed that the Jazz has only a ten per cent chance of suffering a breakdown in the average year, although it is among the more expensive cars to repair.
Toyota's Yaris and the Ford Fiesta were ranked second and third in the reliability stakes, with Ford's model being the cheapest to repair out of all the cars surveyed.
This information comes in response to a recent rise in the number of small cars being sold as a result of the government's scrappage scheme.
Warranty Direct stated that superminis offered advantages over larger cars in reliability terms, offering an average breakdown rate of 26 per cent, compared to 31 per cent for a large family car.
Those looking to purchase a new car using the scrappage scheme are to be given more opportunity to do so, as the government recently announced that it is providing the initiative with an additional £100 million worth of funding.
Visit ChoiceQuote, the #1 for car insurance