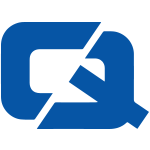 Honda has taken the wraps off a low-emission sports car model it hopes will prove the attractiveness of more environmentally-friendly cars.
The firm is showing off the Open Study Model (OSM) alongside the confirmed-for-production CR-Z sports hybrid and FCX Clarity hydrogen fuel cell car at the British International Motor Show.
Although the company has no plans "at present" to put the OSM into full production, the car is designed to give motorists a glimpse of what green performance cars will look like in future.
OSM project leader Andreas Sittel said: "There is no reason why a car that's more environmentally friendly can't look great too and be sporty and fun to drive."
Sports car insurance policyholders could be interested in the sleek-looking OSM, which could set the standard for future performance vehicles.
Amercian firm Tesla already produces a zero-emission electric sports car based on the format of the Lotus Elise, although it is only currently available in Britain via import.