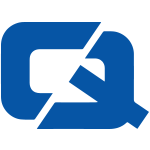 Vehicle manufacturer Honda has today (July 29th) announced plans to produce two new cars in factories in the UK.
The brand is set to create its innovative Civic hatchback for Europe and the next generation CR-V at its plant in Swindon.
In addition, the company has revealed that weekly production is set to return to normal in early September, following a parts supply delay as a result of the earthquake and tsunami in Japan.
Production of the new Civic model is set to commence later this year at the UK plant in a bid to prepare for its launch early next year.
Mark Trowbridge, director of quality and new model at Honda UK, said: "The fact that we will be the only Honda plant in the world producing this hatchback version of the new Civic makes us extremely proud of [our] highly-skilled and dedicated team."
The vehicle manufacturer also announced plans to launch the small family car at the upcoming Frankfurt Motor Show, which will take place over several dates in September.
Visit ChoiceQuote – for the #1 car insurance