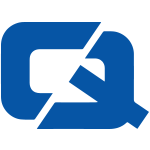 Car insurance holders may have been among those 300 drivers pulled over in south-west Scotland recently for drink driving.
Police in the area issued the figure following the arrest of six people during the weekend on alcohol-related driving charges, the News & Star reports.
Sergeant Scott McLachlan from the Road Policing Unit has warned motorists that police would be vigilant for such offences during the run-up to Christmas.
"Despite our warnings it appears there are still far too many drivers prepared to take the chance," he stated, adding that drivers need to face their responsibility to drive safely.
"If they choose to ignore that responsibility and are caught breaking the law then they will be held accountable for their actions," he said.
This December is set to set to see anti-drink driving advertisements televised by the government – potentially helping motorists avoid a car insurance claim during the festive period.