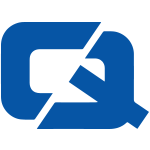 04 February 2013

Block-changing has been highlighted as an ideal driving technique for road users across the UK.
The Institute of Advanced Motorists (IAM) stated that this style of driving is a calmer and planned, allowing those behind the wheel to have more time to concentrate on the road.
Officials explained that block-changing also puts a reduced strain on the car as opposed to going through the gears and people can save on fuel by using the same technique while driving.
Peter Rodger, the IAM's chief examiner, said: "Block-changing means choosing and changing gear once, instead of working through all the gears.  Missing unnecessary gears saves on fuel, as well as wear and tear and saves driver effort.  Use your gears to go and your brakes to slow."
The IAM also noted that gear changes should be made after braking but prior to turning the steering wheel when approaching a main road or entry to a street.
Visit ChoiceQuote – for the #1 car insurance