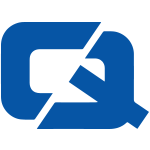 The Institute of Advanced Motorists (IAM) has called on motorists to make sure they can maintain a high driving standard as roads get busier.
With the driving test celebrating its 75th anniversary on June 1st 2010, the organisation has said that although cars are safer and easier to drive, traffic is increasing and road networks have become more complex since 1935.
Peter Rodger, chief examiner at IAM, said: "There are more cars on the road than ever before … Our driving tests, however, have changed little over the years and an improvement in driving standards is needed to fill the gap."
He added that motorists need to ensure they pay attention to what is going on around them and concentrate on the task in hand in order to avoid an accident.
IAM recently reminded car owners of the importance of being vigilant about safe driving techniques when using country roads, which can often be difficult to navigate, even when the weather is clear.
For the #1 car insurance page, visit ChoiceQuote