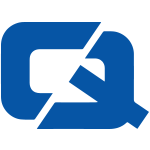 04 April 2013

The Institute of Advanced Motorists (IAM) has advised that young drivers be given more support after obtaining their license.
It comes as the Department for Transport (DfT) recently issued a green paper which is aimed at improving the standard of newly-qualified road users to help reduce the amount of accidents involving these types of drivers.
Ministers wanted to promote safety on the UK's highways by imposing more stringent testing processes as well as graduated licensing.
The IAM has outlined a number of recommendations that it will be making to the government including a tougher test which would include rural roads, a relaxation of rules allowing learner drivers on motorways and a minimum driving period during learner stages to help improve road skills.
Neil Greig, IAM director of policy and research, said: "Continuous learning will do more to keep young people safe on the roads than restrictions. During and after supervised learning, new drivers need to gain as much experience as possible to prepare them for driving independently."
For the #1 car insurance, visit ChoiceQuote