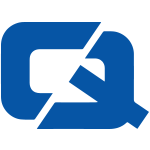 01 February 2013

The government's decision to slash £15 million from spending on road safety campaigns has been criticised by the Institute of Advanced Motorists (IAM).
Minister have reduced expenditure on these initiatives from £19 million in 2008/9 to just £4 million in 2011/12 representing a cut of almost 80 per cent and officials at the IAM believe that the move has been too hard and made too quickly.
It comes as the Department of Transport (DfT) has announced its spending plan on road safety for the 2012/13 financial year, with only £3.7 million being outlined in the budget.
The IAM noted that every fatal road accident cost the country £1.7 million and that the current spending is simply not enough.
Neil Greig, IAM director of policy, said: "The successful drink driving and biker campaigns have raised awareness of these issues and they both appear to be working. The government needs to match that kind of expenditure and take the safety of children and cyclists seriously."
Visit ChoiceQuote – for the #1 car insurance