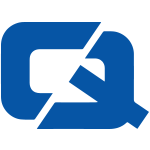 The Institute of Advanced Motorists (IAM) has criticised the Motor Insurance Database (MID) for being inaccurate when it comes to identifying motorists driving without car insurance.
It claimed that honest motorists are at risk of being unfairly identified as fraudsters due to flaws in the database.
IAM has therefore urged that checks against the Police National Computer are carried out alongside the MID in a bid to stamp out incorrect accusations.
The institute also pointed out the importance of ensuring that criminals driving without motor insurance are caught.
IAM chief examiner Peter Rodger commented: "A worst case scenario is when the uninsured driver will be in an unregistered vehicle, untaxed and without a current MOT – there are a host of road safety issues."
Meanwhile, used car specialist HPI recently warned car insurance customers of the dangers of driving a vehicle that is a potentially-dangerous 'cut'n'shut' death trap.
Dangerous vehicles, it reminded, can also be difficult to insure.
Visit the #1 Car Insurance page