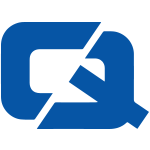 12 April 2013

The UK's motorways can be hazardous at times especially when motorists are caught up in the inevitable April showers.
Changing lanes on these highways is regarded as a relatively straightforward maneuver but the Institute of Advanced Motorists (IAM) has stated that drivers need to maintain "lane discipline" to avoid any potential crashes.
Peter Rodger, the organisation's chief examiner, explained that it is important to check mirrors before switching lanes to ensure there are no previously unseen cars speeding up behind.
The changing of lanes needs to be gradual as any sharp movement could put off other road users and cause an accident while trying to avoid getting in the way of other oncoming vehicles is a necessity.
"By using your mirrors, keep a 360-degree awareness of the traffic around you when on the motorway to make changing lanes easier and safer. Always check, and then check again before making your manoeuvre," Mr Rodger added.
For the #1 car insurance, visit ChoiceQuote