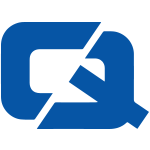 The Institute of Advanced Motorists (IAM) has welcomed new government proposals that could help reduce accidents and slash the number of car insurance claims in the UK.
Road safety minister Jim Fitzpatrick revealed a number of new measures this week designed to help cut the number of deaths on British roads by a third over the next ten years.
Chief examiner of the IAM Peter Rodger said it would take a "formidable effort" to achieve such an impressive target, but praised the department of transport for its ambition.
"There is no hint of complacency here and we believe that the declared aspiration – to have the safest roads in the world by 2020 – is excellent," he commented.
Mr Roger added that motorists can expect "a more rigorous examination" of what works to improve road safety and what does not over the next few years, which will be good news for car insurance customers.
Head of road safety at the Royal Society for the Prevention of Accidents Kevin Clinton has also welcomed the government targets, which he said show "a genuine commitment" to reducing deaths and injuries on the roads.
Visit the #1 Car Insurance page