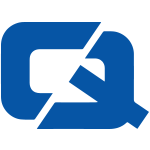 Car owners have been reminded by the Institute of Advanced Motorists (IAM) to be vigilant about safe driving techniques when using country roads.
The organisation has reminded motorists planning to drive in the countryside this summer that narrow rural roads can often be difficult to navigate, even when the weather is bright and clear.
It stated that grass tends to be longer during the summer months, making it difficult to see around corners, while animals are also likely to be present in the vicinity of the road.
Neil Greig, IAM director of policy and research, therefore called on drivers to take extra care when rounding bends in order to stay safe.
He added: "If we all share the road safely this bank holiday, we can make sure everyone … gets the same enjoyment out of our unique countryside."
Last month, the organisation reminded drivers that cars can also benefit from proper preparation before driving in summer, calling on motorists to service their air conditioners and windscreen wipers.
ChoiceQuote – the #1 car insurance page