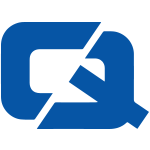 01 November 2012

It can cause a panic among some drivers, but when emergency vehicles approach it is important to remain calm.
This is the advice from the Institute of Advanced Motorists (IAM), which states that road users should keep a cool head when they see the blue flashing lights in their rear view mirror.
Officials at the organisation encourage drivers to turn off their music to give themselves a few seconds to plan their next move, and road users should look for a place to stop to allow the emergency vehicle past without any problems.
Staying safe is also a major part of this, with the IAM noting that if a motorist is going to mount the kerb, to be aware of the nearby pedestrians.
Peter Rodger, the IAM's chief examiner, said: "Loud sirens and flashing blue lights cause many motorists to panic, mainly because drivers are not routinely taught how to respond to them. Emergency vehicle drivers want you to help them reach the emergency at hand as quickly as possible."
Visit ChoiceQuote – for the #1 car insurance