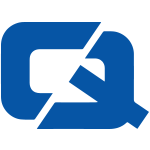 07 February 2013

The Institute of Advanced Motorists (IAM) has responded to the latest publication of data from the Department of Transport (DfT) regarding an increase in the number of vulnerable road users who are being involved in accidents across the UK.
According to the DfT's figures for the third quarter of last year, the UK witnessed a seven per cent reduction in the total number of fatalities from road accidents in comparison to the same period of 2011.
However, the number of pedestrians, cyclists and motorcyclists killed or injured on the country's roads rose by six, eight and four per cent respectively during the same period – meaning more needs to be done to protect these vulnerable road users.
IAM director of policy and research Neil Greig said: "It is reassuring to see an overall drop in the number of road casualties, however this should not mask the increase of deaths and serious injuries for cyclists and pedestrians.
"The rise in the number of fatal and serious accidents on minor and built-up roads is concerning. The government needs to think about which roads are the safest and where they should be dedicating their resources."
Measures the IAM would now like to see introduced in order to boost driver awareness and overall road safety include changes to the driving test to highlight more clearly the risks posed to cyclists and pedestrians, as well as an increase in dedicated routes for bicycle users and a further government commitment that it will up its spending on road safety in the years to come.
The news follows the recent launch of a new initiative from charity Brake, which aims to highlight the importance of vehicle operators reducing their speed when the likelihood of young people travelling on foot increases.
Julie Townsend, deputy chief executive at the road safety organisation, stated the campaign is about ensuring drivers act responsibly at all times in order to improve safety for all, especially those who are most vulnerable.
For the #1 car insurance – visit ChoiceQuote