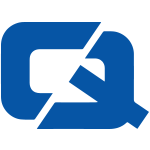 09 October 2012

Drink driving is one of the biggest problems on the UK's roads and a motoring organisation is calling for more campaigns to ensure that this issue does not become even worse.
The news is packed with stories on a weekly basis about people being knocked down or injured as a result of a drink driver and the Institute of Advanced Motorists (IAM) believes that more needs to be done to ensure that the amount of deaths on the UK's road is significantly reduced. Officials at the IAM noted that with the darker nights drawing in and Christmas approaching people may have tendency to risk it and get behind the wheel once they have had a drink. The organisation is keen to put in place campaigns to warn people against these potential accidents.
Simon Best, the IAM's chief executive, highlighted a number of key statistics regarding this crime that has prompted the need for more action surrounding the matter. He noted that in 2011 alone, 280 people were killed on the roads as a result of drink driving; this represented a rise of 12 per cent from the 250 figure that was recorded the year before. Drivers aged between 17 and 24 were highlighted as being twice as likely to be involved in this type of accident compared to those over the age of 60.
"With fewer traffic police on the road, fewer convictions and more deaths, it is clear that it's not just Scotland that needs to have a broad debate on drink driving. With 'beat the breathalyser' pills legally on sale in the UK and the disproportionate number of younger drink-drivers, I'm worried that drink-driving may be losing its stigma," Mr Best added.
With the autumn months setting in, the weather is bound to become more unsettled and therefore people need to be aware of the danger that will be caused by the onset of rain and icy roads, which further forces the issue that drink driving should not be tolerated in any form.
Visit ChoiceQuote – for the #1 car insurance