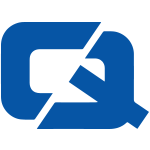 19 December 2012

The UK is set to experience the shortest day of the year on December 21st and many motorists across the country will be heading home in time for Christmas.
With an influx of drivers due to hit the roads prior to the big day on the 25th, the Institute of Advanced Motorists (IAM) has urged people to be cautious while on their commute. Officials said that with darkness descending earlier than normal on the 21st, drivers need to plan their journey accordingly as being on the road in reduced light can increase the possibility of tiredness especially if they have been at work all through the day.
Experts at the organisation suggest taking a break every two hours and if a person can sense the signs of fatigue then it is wise to stop. In extreme cases, motorists could benefit from having a caffeine drink or simply a 20 minute sleep just to recharge their batteries and ensure that they are alert for the rest of the journey. Keeping the windscreen and any other form of mirror is highly important as some stretches of motorway are not fully lit and this will help visibility for motorists using this part of the highway.
Peter Rodger, the IAM's chief examiner, explains: "Although motorways are our safest roads, darkness brings with it additional challenges which increase the risk of fatal accidents. Plan your journey from beginning to end and take necessary precautions to keep yourself and your family safe this Christmas."
The festive period is one of the most important times of the year for many Brits and getting home to see family and friends is a must for millions of people. However, the roads are set to be besieged by traffic with statistics from the Department for Transport (DfT) revealing 23 million motorists will be hitting the road on December 22nd.
For those that are, the IAM urges them to stay safe and adequately plan before setting off to ensure an easy journey home.
For the #1 car insurance – visit ChoiceQuote