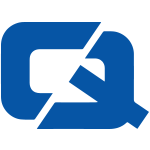 The Institute of Advanced Motorists (IAM) has urged motorists not to drink and drive if they want to be safe on the road over the festive season.
It claimed that "the odd tipple" over Christmas can be enough to impair a driver's judgment and ability when behind the wheel.
The IAM added that revellers should be aware that house party alcohol measures tend to be much larger than those in pubs and clubs.
This, it claimed, means that a driver might think he is okay to drive because he has "just one" when in actual fact he has had much more.
People who intend to drive to parties have been urged not to drink, while those planning to drink have been advised not to drive.
Meanwhile, police around the country have issued similar statements in a bid to reduce the number of alcohol-related road accidents during the holidays.
Inspector Tony Mendham of Lincolnshire police said there is "absolutely no excuse" for people taking such a risk with their own lives and the safety of others.
Visit the #1 Car Insurance page