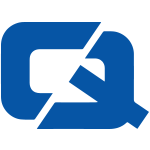 The Institute of Advanced Motorists (IAM) has welcomed government plans to install its new Intelligent Speed Adaptation (ISA) scheme aimed at reducing the number of deaths and casualties on the road.
Commenting on the ISA initiative, which uses global satellite positioning to map a car's location and speed, IAM director of research and policy Neil Greig said critical safety conditions could be "met and tested".
But he added that certain safeguards need to be implemented before the scheme is launched, such as highly reliable technological equipment and speed limit data.
"Drivers could keep their foot firmly on the accelerator, secure in the knowledge that they cannot exceed the maximum permitted speed – so they could fail to drop their speed to below the limit when conditions require it," he cautioned.
Meanwhile, the AA recently claimed that road signs indicating changes in speed limits should be "beefed up" to maximise road safety.
Visit the #1 Car Insurance page