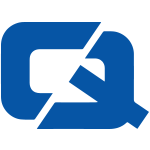 A number of vehicles have been taken off the road in Bolton because their owners could not produce the adequate car insurance, tax and MOT documentation.
The Bolton News reports that officers have launches a three-month operation to remove illegal vehicles from the roads, at the same time as Greater Manchester Police have launched a campaign to reduce the number of drink drivers getting behind the wheel.
This is also a goal for police in Bolton, who have warned that they could be anywhere in the city looking out for offenders.
"Any vehicles being used illegally will be seized and every driver stopped to provide a specimen of breath at the roadside," said Sergeant Brian Orr.
Meanwhile, the Manchester Evening News recently reported that Manchester City Council has seen its 10,000th vehicle sent to the crusher for being without the right MOT, tax or car insurance documentation.