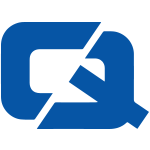 02 May 2013

Car insurance prices are estimated to fall between ten and 15 per cent, following a clampdown on bad practice by insurance firms.
Various insurance firms across the UK have joined forces with law firms so that malpractice can be eliminated. An example of this was referral fees, which would occur when insurers passed on accident details to lawyers, who would then contact the claimant. Due to additional legal costs, this made insurance premiums much higher for everyone.
Under new legislation, referral fees are now banned hence why many analysts expect premiums to fall by up to 15 per cent within the next 12 months. According to the Daily Mail, various insurance firms have already reported premium falls in recent weeks.
Government MPs will release further recommendations later on this year to further tighten control on compensation culture in the UK.
Visit ChoiceQuote – for the #1 car insurance.