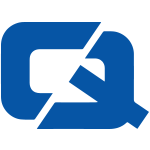 More motorists are showing an interest in performance and luxury cars, it has been claimed.
According to British Car Auctions (BCA), despite a significant drop in popularity last year, sporty models are making a comeback.
New figures released by the company revealed that values of the vehicles have increased throughout June.
BCA claimed that it sold a 2007 Bentley Continental GT 6.0 for £92,500 last week, which was 15 per cent higher than its CAP guideline, and a Bentley Continental Coupe for £79,000, which was £7,000 more than expected.
The organisation's UK operations director Simon Henstock commented: "Interest has been building all year, however, and values have improved notably in recent weeks."
Meanwhile, recent research conducted by vehicle review website RoadTestReports.co.uk found that the UK is a nation full of car lovers.
In a survey, 70 per cent of respondents admitted to being either happy or delighted by the qualities and performance of their vehicle.
For the #1 car insurance – visit ChoiceQuote