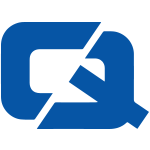 The Association of British Insurers (ABI) has claimed that it cannot see anyway of the government's Intelligent Speed Adaptation (ISA) scheme having an impact on car insurance premiums.
Commenting on the new department of transport initiative, which will see the implementation of global satellites to map a vehicle's location and speed, ABI spokesman Malcolm Tarling was not optimistic with regards to costs.
He explained: "It's like any innovation: if it becomes widely adopted, and if it actually leads to a reduction in speed related injuries, and if that actually filters through to lower insurance payouts then it could have an impact on premiums."
But he added that there are quite a few "ifs" and "buts" and that while some insurers might offer discounts to motorists whose vehicles have the device fitted as a marketing tool, the financial implications remain to be seen.
The Institute of Advanced Motorists, meanwhile, said it welcomed the ISA scheme as long as critical safety conditions are met and tested.
Visit the #1 Car Insurance page