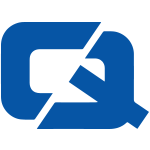 Thames Valley police launched a crackdown on road safety last week aimed at catching motorists committing driving offences.
Police carried out spot checks in the Ivinghoe area in a bid to catch people speeding, driving without car insurance, failing to wear a seatbelt or driving under the influence.
Chris Simpson, a roads policing sergeant involved with the operation, said: "We will continue to focus on rural communities in north Bucks in the run up to Christmas."
Police stopped a number of motorists committing driving offences and issued fixed penalty tickets for offences such as defective vehicle lighting.
Motorists caught speeding were also given the opportunity to attend speed reduction workshops if they were found to have only marginally exceeded the limit.
Meanwhile, a report released by the Department for Transport showed the number of rogue drivers on Britain's roads reduced over the last year, meaning less people were caught driving without car insurance, a valid tax disc or MOT.
Visit the #1 Car Insurance page