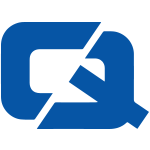 Japanese cars are seen as among the most reliable among British drivers, a new survey suggests.
The study from Which? Car revealed Japanese models occupied the top seven spots in terms of brand reliability.
Honda topped the table with a reliability rating of 85 per cent, followed by Toyota on 84 per cent and Daihatsu on 83 per cent.
Which? Car editor Richard Headland said: "Japan continues to show the rest of the world how to make consistently reliable cars, although the new Honda Civic shows they're not infallible."
The Honda Civic ended up in joint-bottom spot, on 82 per cent, in the medium cars table.
The figures could prompt further interest in cars being developed in Japan but not yet on sale in the UK.
Some drivers have been importing cars from the east and covering them with Japanese import insurance so they can be driven on UK roads.
Honda's other car models include the Accord, which has i-DTEC engine system designed to create cleaner emissions.