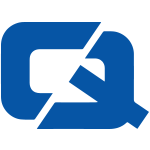 Kent county council is increasing its measures to reduce the level of dangerous driving.
The Kent and Medway Safety Camera Partnership (K&MSCP), which was launched two months ago to capture offenders on camera, has since caught 178 people driving either without their seatbelt or talking on a handheld mobile phone.
But the council has warned that it is now going to step up K&MSCP activity by deploying more vans equipped with cameras because that number was too high.
K&MSCP communications officer Katherine Barrett explained: "The only reason we are doing this is to get people to belt up and switch off.
"You are twice as likely to die in a crash if you are not wearing a seatbelt."
Meanwhile, an Isle of Man police force safe driving Christmas scheme has been hailed a success after officers reported a decrease in the level of driving offences committed over the holidays.
Visit the #1 Car Insurance page