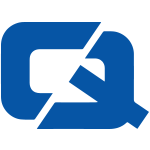 The rising demand for cars has spurred one manufacturer to up its production shifts and employ 1,000 more staff.
Kia's factory in Slovakia is seeing a major increase in customers buying its cars and has opted to increase employment to cover a third production shift.
The European production facility will finish recruitment by December 2011 and begin its three-shift operation in the first quarter of 2012.
A third shift at Zilina, Slovakia is the latest step in Kia's long-term process of building cars locally, according to Paul Philpott, chief operating officer for Kia Motors Europe.
He said: "Strong demand for all our models and especially our new Sportage compact SUV, made here in Europe, means we need to significantly increase production at our Slovakia facility."
Kia's sales have risen by 18.7 per cent in Europe, 24.4 per cent in China and 36.9 per cent in the USA in the past year.
The Kia Sportage compact SUV retails from around $18,295 (£11,834).
Visit ChoiceQuote – for the #1 car insurance.