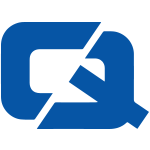 A Labour MSP is calling on the Scottish government to ensure that Glasgow is allocated more funding to conduct road repairs.
Bill Butler, representing the Glasgow Anniesland constituency, told the Glasgow Evening Times that additional resources are necessary to help the city cope with its growing pothole problems.
Responding to a road maintenance campaign conducted by the newspaper, the minister described the roads as being in a "very poor state", revealing that he has been contacted on the issue by numerous local residents.
Glasgow City Council has already committed an additional £8 million to repairs in its most recent budget, but Mr Butler stated that he will be lobbying the Scottish government to provide further funding.
A spokesman from the city's council welcomed the MSP's support, saying: "The city council has taken tough decisions in order to provide £12 million for road repairs … but councils need every penny of the emergency pothole fund created by Alistair Darling."
For the #1 car insurance page, visit ChoiceQuote