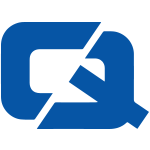 Motor insurance customers could beat the winter freeze with help from Land Rover over the forthcoming snowy weeks.
The four-wheel drive manufacturer is offering free winter health checks to its customers who will be forced to weather the impending treacherous conditions, of which the Met Office has warned.
Land Rover UK managing director Paul Geddes warned that poor driving conditions should be taken "very seriously" by motorists around the UK.
He explained: "The dealership staff will [therefore] ensure that wheels and tyres, lights, electrics, fluids and brakes are checked and screen wash topped up to the correct level."
This, he added, should be a welcome reassurance to car owners when motoring conditions become dangerous.
Tyre expert TyreSafe recently advised drivers to ensure their wheels are adequately prepared to cope with winter weather as temperatures continue to plummet.
It recommended that tyres should be correctly inflated to ensure safer driving on snow and ice.
Visit the #1 Car Insurance page