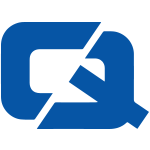 Land Rover's Discovery 4 has been given the accolade of Scottish Car of the Year at an industry awards show.
The 4×4 was rated as the top vehicle for use on Scottish roads by the Association of Scottish Motoring Writers (ASMW), who selected the Discovery 4 ahead of more than 60 other cars.
Among the features singled out for praise were its power and ruggedness, versatility and interior comfort, as well as its range of features.
Bill Caven, president of the ASMW, stated that these features made it the best of the Discovery range, which celebrates its 20th birthday this month.
He said: "4x4s remain a necessity for motoring north of the border.
"Being able to boldly go regardless of the weather conditions has ensured the Scots' love affair with off-roaders remains as strong as ever."
This comes after Land Rover's Defender was last month named as the most popular car in the UK by a What Car? poll.
For the #1 car insurance, visit ChoiceQuote