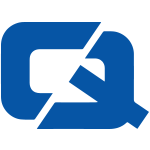 Britons learning to drive a car should be required to take lessons for at least 12 months, it has been claimed.
According to the Association of British Insurers (ABI), a growing proportion of accidents have been found to involve young, inexperienced drivers.
It cited car insurance claim data suggesting that 18-year-old motorists cause about 50 crashes every day, while four people a day are either killed or injured in accidents involving younger drivers.
The UK should follow the example of the US where similar rules have led to a fall in fatal crashes of up to 37 per cent, the ABI said.
"Introducing a structured minimum one-year learning period and passenger restrictions will help today's young drivers become tomorrow's safer motorists," remarked Nick Starling of the ABI.
The government advises Britons looking to obtain a driving licence to learn safer motoring habits from the very start of their lessons.