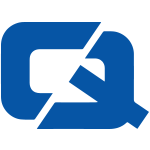 Car parking regulations in Manchester and other areas of the country could be affected by a landmark legal case in Sunderland.
Businessman Neil Herron has commenced a High Court battle to overturn a number of penalty notices imposed on him because he parked illegally in a controlled parking zone (CPZ).
His legal team is arguing that the number of different road markings in larger CPZs, such as those in Manchester and Birmingham, are causing confusion among motorists as to where they can legally park, reports the Daily Mail.
Should the court rule in Mr Herron's favour, it could set a precedent which invalidates fines issues within such areas, as well the viability of CPZs as a whole.
The man said: "Councils have been using parking as a stealth tax – the more tickets they issue, the more money they get. There isn't a motorist in the land who doesn't agree."
Earlier this year, the Manchester Evening News reported that Manchester City Council was forced to write off £155,000 worth of tickets issued to people driving in bus lanes due to an administrative error.
For the #1 car insurance, visit ChoiceQuote