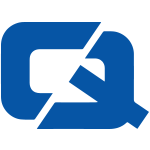 Lexus has unveiled a new addition to its GS luxury saloon range, with the GS 250 said to deliver better driving dynamics, increased comfort and faster shift speeds.
According to the manufacturer, which launched the model at the Guangzhou International Automobile Exhibition, the car is powered by a 2.5-litre V6 engine, giving a zero to 62 mph time of 8.6 seconds. Its top speed is 142 mph.
The GS 250 – set for UK release in June 2012 – also comes with a more rigid body and revisions to the suspension, bringing the driver an overall improved motoring experience. Lexus noted the Drive Mode Select function as a beneficial element of the car, as each setting changes the vehicle's behaviour and tailors to different road conditions.
Lexus models are often used as luxury fleet vehicles, so those with commercial vehicle insurance or small business owners looking for more options next summer may find the GS 250 to fit the bill.
It will sit alongside the currently-available GS 450h SE and GS 450h SE-L.
Visit ChoiceQuote – for the #1 car insurance