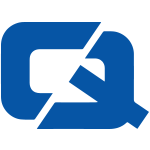 Liverpool City Council is to conduct a series of refurbishments to the Mount Pleasant area in order to improve traffic conditions.
A £6 million budget has been allocated to the improvement of the area surrounding the Metropolitan cathedral, a scheme which will include the creation of a new public space, reports the Liverpool Daily Post.
Traffic restrictions will be put in place in the Upper Mount Pleasant area, limiting access to buses, taxis and motorists accessing the car park in order to make the area less congested.
It is hoped that this scheme will help to improve road safety in the locality and make it more attractive to visitors, residents and businesses.
Peter Millea, Liverpool City Council's executive member for assets and development, said: "We have carried out extensive consultation on this scheme, and we are very pleased to be moving ahead on target towards a start on site in March."
Last month, the Liverpool Echo reported that motorists are raising concerns about the commencement of a major improvement project on a section of the A59, which is feared will cause traffic disruptions.
For the #1 car insurance page, visit ChoiceQuote