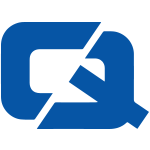 Motorists in Liverpool are to regain access to a road situated near the city's docks as part of plans to renovate the Stanley Dock bascule bridge.
The area between Paisley Street and Blackstone Street is to be reopened following a two-year closure after landowner Peel Holdings reconsidered its decision to demolish the bridge, reports the Liverpool Echo.
Instead, the 78-year-old structure will be extensively overhauled, with its corroded steelwork to be replaced and the surface to be blasted for extra protection.
The work is to commence at the beginning of March 2010 and will be completed by the end of June, at which point the road will finally be reopened.
A spokesman for the landowner said: "This outlook is a great tribute to those who genuinely care for Liverpool and its heritage."
Earlier this month, the Liverpool Daily Post reported that the local council is planning to refurbish the city's Mount Pleasant area in order to make traffic conditions more hospitable.
For the #1 car insurance, visit ChoiceQuote