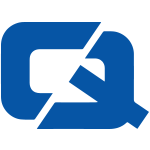 Authorities in Liverpool have expressed concern that a lack of grit supplies is undermining their efforts to keep roads clear during the cold snap.
The council has voiced its unhappiness with the paucity of fresh grit deliveries in the past weeks, which have seen the authority spread 250 tonnes since December 29th 2009, reports the Liverpool Daily Post.
It blamed central government for limiting its access to much-needed salt, although this accusation has been denied by the Department of Transport.
The authority has since been able to secure an additional 110 tonnes to help cope with recent heavy snowfall.
A spokesman for Liverpool City Council said: "Our aim is to ensure roads are gritted whenever required and remain as safe as possible."
Earlier this week, the Glasgow Evening Times reported that Glasgow City Council has committed to gritting roads for as long as is necessary and has already been contacted by other authorities suffering from shortages to lend excess salt.
For the #1 car insurance, visit ChoiceQuote