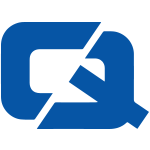 Liverpool City Council is conducting an investigation into drainage systems in order to ensure that roads are not at risk of flooding.
The authority has been granted a £1 million budget by the Environment Agency to conduct the operation, which commenced during the weekend, reports the Liverpool Echo.
It has been prompted in part by constant flooding in areas such as Tuebrook and West Derby Road, with the council harbouring concerns that drainage grates may have accidentally been covered in tarmac during resurfacing.
The work has commenced with the reconstruction of a manhole in the area in order to assist water in running off the roadway itself.
This will form the first part of a wider-ranging investigation into drainage and flooding issues across the entire city.
Last week, the Liverpool Daily Post revealed that the council will be undertaking refurbishments to the Mount Pleasant area in order to improve the flow of traffic.
ChoiceQuote – the #1 for car insurance