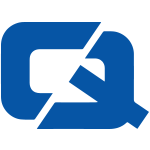 Councillors in the Liverpool area have defended the need for tolls on the Mersey tunnels as essential for accessibility.
The authority has faced criticism for imposing unpopular levies on motorists traversing the river to gain access to the Wirral area, reports the Liverpool Daily Post.
Among these critics is the Mersey Tunnel Users Association, which last week told the Wirral Globe that motorists should lobby the council to protest against possible increases to these levies.
However, Wirral Council leader Steve Foulkes has stated that an abolition of the tolls could potentially leave the region underfunded or cause the tunnels to become overly congested.
This conclusion was backed by a report by Merseytravel which suggested that congestion would increase by 40 per cent if the tolls were removed.
Mr Foulkes said: "It's a very complex issue and I have to look at the full picture as leader of Wirral Council.
"The tolls will be around for a long period of time."
For the #1 car insurance page, visit ChoiceQuote