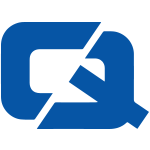 Drivers in Liverpool have expressed concern over road works which are feared will disrupt journeys and lead to heavy traffic congestion.
The local authority has commenced a £1.2 million improvement project on a section of the A59 which has necessitated the complete closure of the northbound lane, reports the Liverpool Echo.
This has caused delays and queues on the diverted route, which residents and businesses fear will lead to a continuation of the disruption caused by recent extreme weather conditions.
A spokesman from Liverpool City Council stated that the road works have been planned to minimise the total construction time, adding that conditions are likely to improve as awareness of the project increases.
He said: "In future they will use the diversion hopefully and it will not be as bad, though initially there will be disruption."
Traffic conditions in Liverpool have been difficult for several weeks due to the cold snap, which left large patches of dangerous ice on roads across the city.
For the #1 car insurance page, visit ChoiceQuote