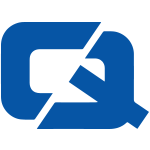 Motorists in Liverpool have seen the amount of money they are forced to spend on parking fines increase over the last year.
New figures from the TaxPayers' Alliance have revealed that Liverpool Council made a total of £2,404,357 from parking penalties in 2008-09, up from £1,964,295 the previous year.
With the city's daytime population calculated at 370,404, this equates to an estimated £6.49 from every motorist in the city per year.
Jennifer Dunn, policy analyst with the Drivers Alliance and the TaxPayers' Alliance, expressed concern that car users are not seeing the benefit from the money the council is earning.
She said: "Motorists are being treated like cash cows, but the only people that appear to be benefiting are wardens and their bosses."
These findings have been backed by the RAC Foundation, which called on the government to reduce parking fines in order to aid drivers and the economy as a whole.
ChoiceQuote – the #1 for car insurance