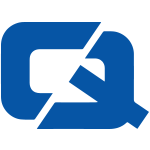 Motorists in Liverpool have been assured that a forthcoming racing event in the city will not cause undue disruptions to traffic.
A number of roadways in the city centre are to be closed off on May 25th 2010 for the Liverpool Pageant of Power, an event which will see Formula One cars racing through the streets.
This is being organised by development company Grosvenor in order to mark the second anniversary of its construction of the Liverpool ONE shopping centre.
Despite the closures, the event's organiser James Hall has stated that highway authorities have been properly consulted over the plans, expressing confidence that it will be a well-organised and safe event.
He said: "There is a blueprint from the Tall Ships and other events that shows this can be done with minimal disruption to traffic and the working of the city."
Drivers in Liverpool have seen considerable disruption on the roads in recent months due to the harsh winter, which prompted warnings from the police on the necessity of careful driving.
For the #1 car insurance, visit ChoiceQuote