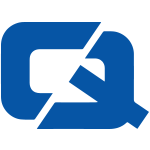 19 April 2013

London has been named as the capital of "avoidable" MOT failures, according research carried out by the Society of Motor Manufacturers and Traders (SMMT).
The organisation noted that drivers in the city are more likely to have something wrong with their vehicle that would be flagged in an MOT but could have been fixed easily. Some of the most common issues were highlighted as blown bulbs, worn tyres and cracked windscreens and it raises the point that people need to be constantly checking their car to ensure that any preventable problems are quickly rectified.
Officials at the SMMT stated that there are around 1.5 million MOT failures every year that could have been avoided if drivers just conducted a few simple visual checks once in a while. London dominated the highest proportion of avoidable failures with the central section of the city scoring a massive 46.4 per cent of this.
Elsewhere, just 13 per cent of failed MOT checks in Orkney were deemed as being preventable and other areas such as Sunderland, Inverness, Newcastle and Dundee scored positive results within this sector. This demonstrated that motorists outside of the English capital are being more vigilant when it comes to the standard of their car.
The SMMT noted that the 'Minute Of Two' campaign which has been set up by the automotive industry and encourages motorists to carry out ten visual checks on their car before its goes in for its MOT test. The list includes aspects such as headlights, tyres, windscreen wipers and fluid levels and drivers unsure of what needs assessing can log on to www.passmymot.co.uk to find out more.
Mike Baunton, SMMT interim chief executive, said: "The aim of the 'Minute Or Two' campaign is to give motorists the knowledge and confidence to check their own vehicles and eliminate the possibility of simple problems, such as lights and fluid levels, causing a fail at the vehicle's next MOT test."
For the #1 car insurance, visit ChoiceQuote