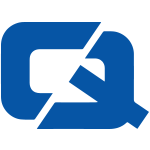 28 May 2012

Workers looking for a cheaper way of getting to the office are choosing to join a carpool, new research has shown.
A study by Direct Line has crowned London as the 'carpooling capital of the UK' as 22 per cent of employees are deciding to share lifts in order to cut down on the costly price of owning a car.
As the price of fuel and car insurance continues to increase many are looking at ways to make savings and carpooling in the capital is becoming more popular unlike in Leeds where only 15 per cent of people share lifts.
However, only 43 per cent of people giving lifts receive any money from their fellow colleagues.
People in Bradford were the least likely to contribute to a journey with the average person only handing over 90p per journey while those in Glasgow were far more generous, contributing £11.10 for every lift.
Steve Price, head of Direct Line car insurance, said: "With fuel costs continuing to rise, and increasing congestion at peak times, carpooling is not only an excellent way of limiting costs but also eases the pressure on our roads."
Visit ChoiceQuote – for the #1 car insurance