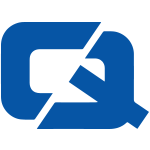 Greenpeace has announced that the next mayor of London will have to see climate change as an important issue.
Whoever wins the race to become London Mayor will have key responsibilities for enacting and formulating plans to improve the city and benefit Londoners, to run London's transport, fire and police services and to promote London's economy.
Drivers in the capital – including those with car insurance – will not welcome Mr Livingstone's plan to levy £25-a-day congestion charges as part of his plan to tackle emissions.
Ben Stewart, spokesperson for Greenpeace, said: "Climate change is a priority, there are lots of different things they can do. [Like] slashing transport emissions and trying to bring about a more decentralised energy system in London that rely fossil fuels and high carbon fuels."
According to the British Retail Consortium, the two key areas that the London Mayor will have to work on to help the capital's retailers are transport and crime. It believes that ensuring the safety of London's retail community is a paramount priority.